Jessica Johnson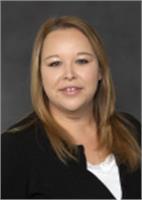 Jessica is originally from Winfield but currently lives in Hurricane. She fell into teaching when she was awarded a graduate assistant position at Marshall University. She is now a full time professor teaching Math at MU.
While she enjoys teaching, she has grown to love tutoring because of the personal connection she can establish through one-on-one interaction with students.
In her free time, she enjoys boating, horseback riding, and restoring her '78 Corvette.
Jessica Johnson is currently not instructing any classes.