Molly Bloom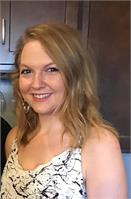 Molly is a 2010 graduate from George Washington High School. She received a Bachelor in Fine Arts in Photography and a minor in Advertising at West Virginia University in May 2015.
In addition to our administrative staff, she works in our marketing and social media department.
She is a local photographer that enjoys taking portraits and meeting new people, as well as traveling the world photographing the beautiful landscapes she sees along the way.
To contact: molly@jamiedickenson.com
Molly Bloom is currently not instructing any classes.