Sue Baldwin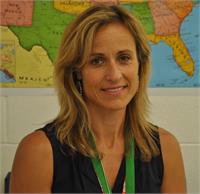 Susan Baldwin is our reading specialist. She helps students requiring support in reading, English and spelling.

A native of London, Ontario, Susan attended the University of South Carolina on a track and field scholarship. After graduation, she attended Marshall University where she was a graduate assistant for the track and field team while earning her Masters degree in Athletic Administration. Thereafter, she earned a Masters in Reading from Marshall coupled with a specialization in physical education. She is currently enrolled in nursing school.

Her favorite pastimes include running and traveling with her three boys ages 12, 10 and 7.
Sue Baldwin is currently not instructing any classes.