Anne Endres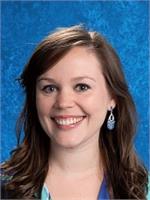 Anne is a 2007 graduate of Capital High School. She and her family utilized Jamie's services when she was in high school. Anne was awarded a full academic scholarship to Concord University, from where she graduated summa cum laude in 2011. She earned the Master of Arts in Teaching degree from Marshall University in 2014.
Anne is in her seventh year of teaching full-time. She teaches Spanish and AP Human Geography at Herbert Hoover High School.
Anne lives in South Charleston and enjoys traveling.
Anne Endres is currently not instructing any classes.