Emily Patterson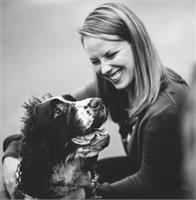 Emily is a National Board Certified teacher in Early Adolescent English Education. She has 10 years of teaching experience in English Language Arts, 2 years at George Washington High School and the past 8 years teaching 8th grade English at John Adams Middle School. Emily is a former student of Jamie's!
After graduating from George Washington way back in 2001, she attended college at Washington & Lee University and both WVU and Middlebury College for graduate school.
When she isn't grading papers, Emily enjoys running, playing flute, and spending time with her cats and dog.
Emily Patterson instructs the following:
The ACT Prep Crash Course is a great option for students who would like to do last minute prep for the December 9 ACT test.

Students attend two 4 hour sessions on Sundays before the ACT for a total of 8 hours that evenly focus on the English, Math, Reading, Science, and Writing sections.

Please note that this course moves rather quickly and may not be as effective if a student needs more time to absorb the subject content.

The course will meet in our tutoring center on:

Sundays
from 1:00 to 5:00 p.m.
on November 19 and December 3

Cost is $299 plus applicable state and local sales tax.