Katy Broadwater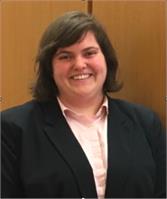 Katy has been a lifelong resident of South Charleston, WV where she graduated South Charleston High School, a recipient of the International Baccalaureate Degree.
She then attended Smith College where she majored in Environmental Science and Policy and minored in Chemistry. She earned her Master's Degree in Environmental Science in Graduate School at the University of North Carolina – Chapel Hill where she focused on swine waste analysis.
In her spare time, Katy loves to go hiking with her two golden retrievers, Max and Calmit.
Katy Broadwater instructs the following:
Small group tutoring for AP Biology