Katy Broadwater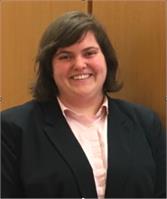 Katy has been a lifelong resident of South Charleston, WV where she graduated South Charleston High School, a recipient of the International Baccalaureate Degree.
She then attended Smith College where she majored in Environmental Science and Policy and minored in Chemistry. She earned her Master's Degree in Environmental Science in Graduate School at the University of North Carolina – Chapel Hill where she focused on swine waste analysis.
In her spare time, Katy loves to go hiking with her two golden retrievers, Max and Calmit.
Katy Broadwater instructs the following:



Small group tutoring for AP Biology




For this

5 week in-house course

, not only will you have access to 24/7 review with our online test prep program, but also a weekly 4 hour in-house small group session with our ACT test prep tutor. The online course will evaluate each student's strengths and weaknesses and create a personalized study plan that is tailored to their needs. The tutor will teach any major areas of weakness, answer questions, provide motivation, and help students progress through the online course. This course will include practice testing and is recommended for students who need plenty of time to grasp, review and retain the content of the ACT test.

The classes will meet in our tutoring center on Sundays from 1:00 to 5:00 PM on the following dates:

Students need to purchase the book "McGraw-Hill Education ACT 2019" before the first class.




Cost is $499 plus applicable state and local sales tax.