Susan Sizemore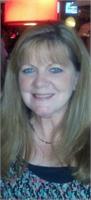 Susan graduated from the University of Charleston with a Bachelors in Education. She has been teaching school for fourteen years and is currently a 6th grade English teacher at South Charleston Middle School. She also has tutored high school students through Kanawha County Schools for ten years. She is a teacher ambassador through Education First Traveling Agency and has been taking students Abroad for ten years.
Susan is married and has two children and four grandchildren. Her husband and her are Care-Pastors at their church and are very involved in mentoring and caring for others. In her spare time, Susan loves to hike, camp, and travel.
Susan Sizemore is currently not instructing any classes.