Jessie Bowlin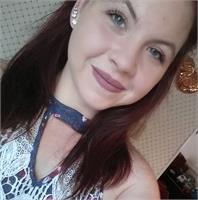 Jessie Bowlin is a senior at West Virginia State University. In May of 2018, she receive two degrees: Bachelors of Chemistry and Bachelors of Chemistry Education. After graduation, she plans to teach chemistry at the secondary level.
She would also like to obtain a certification in general science and AP chemistry. After gaining experience, she wants to achieve a Master's of Science in Chemistry Education. She has been a math and science tutor for five years. She was a teacher for the Math Science and Classic Upward Bound Program. Her experiences with this program developed her true love for teaching.
In her spare time, she enjoys spending time with her son, hiking, baking, and crafting. She also works with the American Chemical Society student organization to complete volunteer work on campus and in local communities.
Jessie believes that all students can learn. It is her mission to meet the needs of all students through differentiated instruction, as well as break the barriers of prejudice, bias, and discrimination. It is also her mission to shape her students to become the future leaders of the tomorrow.
Jessie Bowlin instructs the following: